BASMA
Butler Area Street Machine Association
PO Box 941
Butler,PA 1603

2023 Board of Directors
President
Randy Bowser Jr
Vice-President
Bonnie McNeil
Treasurer
Dave Harkins
Business Secretary
Butch Stock
Activities
Scott Warbuton
Club Clothing
Joe Mudrick
Web Page
Dave Wagner
Newsletter
Dave Harkin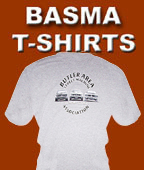 T-shirts are available
from Joe Mudrick

...Click to view cards larger...



FOR SALE
1960 Chevy Impala 2dr Htp or Conv. Stainless Qtr side mouldings, uppers & lowers for right & left sides. Set of 6. Nice condition. Original GM trim.
Pair of 13" 5 bolt steel wheels, clean & straight. Make Offer.
Butch Rocco 724-789-0058




FOR SALE FOR SALE
2004 Dodge Ram 1500 Quad cab short bed. Georgia truck, fully loaded, new tires . $9800
1979 Dodge Magnum GT.
One of 1679 Produced. Original White Paint with Red Leather. 43,000 Miles $16,900
Bill Gall 724-996-9541




h



FOR SALE
1970 Chevelle sheet metal parts. Fenders, inner fenders, hood, splash pan, grille. Make Offer,
Buck Iman 724-991-1334





Send want ads and sale items to.
basmacarclub@zoominternet.net
or give your list to Dave Harkins at a club event. Ads are listed in the newsletter and on the club website.